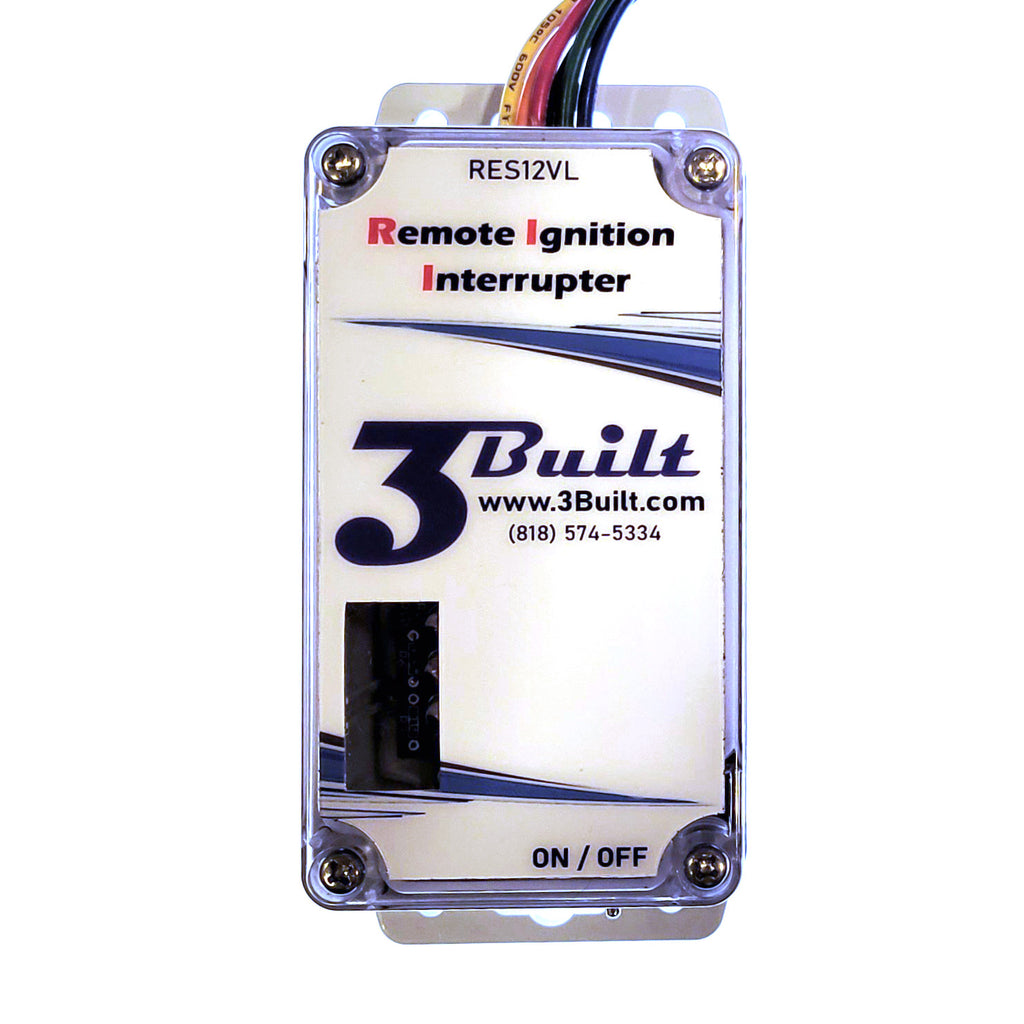 RES12VL2
(RII) Remote Ignition Interrupter RECEIVER (Only)
---
This is a RECEIVER only.



For use with Monster Trucks, Boats, and other race vehicles

Includes an internal 8-ampere relay. It can be used in normally-open or normally-closed configuration. For more current, attach to our external relay kit
Approved for use with

 

MSD Electronics Points Box,

Pro Mag 12, Pro Mag 44 and more

Compatible with high-voltage Magneto ignition systems

Includes two 5-ampere solid state switches for control of two other items. One is normally open and one is normally closed

Receiver can be powered from standard vehicle electrical systems from 12-24 volt DC
100% Designed and Made in the U.S.A.
OPTIONS
Vibration Damper

 

- Reduces up to 33% of vibration to receiver.
Kit can be customized for specific uses. Please contact our Technical Team
---
More from this collection
Liquid error (layout/theme line 348): Could not find asset snippets/spurit_uev-theme-snippet.liquid